Our clients' happiness is the driving force in everything we do. We are honoured to work for Australian families just like yours, who inspire us to innovate and pursue new levels of excellence in design and building. Discover what some of our clients have shared about building their dream home with Anstey Homes.
"Anstey Homes came to the rescue when other builders let us down and have been exceptional to deal with. Over the past 18 months, my wife and I engaged two different building companies. These other companies presented us with prolonged delays and ultimately did not deliver on what they promised. This led us to find Anstey Homes through media we'd seen about their award-winning designs. From the moment we met Phil at Anstey Homes and the team, their service was exceptional. Phil's ability to take a concept brief and develop it into a stunning design for our dream home was incredible. Not only that, the transparency of all the pricing and processes far surpassed anything we'd experienced with other builders. Their team ensured every process was smooth and efficient. In only a couple of months, Anstey Homes was able to achieve for us what other builders couldn't achieve in nine months. We are excited that the build is now commencing and are confident in Anstey Homes delivering our custom home to their high standards. I have met many building companies prior to engaging Anstey Homes and I can say that the team are the most genuine, reputable and committed to quality that I have met. I highly recommend Anstey Homes to anyone who is seeking a company that truly cares about the customer and is committed to standards of excellence."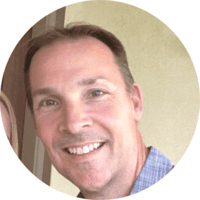 "After 12 months of going round in circles with other builders, I contacted Anstey Homes. The Anstey team really saved the day with their transparent pricing, innovative design, and integrity. As someone building for the first time, you need a team you can count on and that's what I found with Anstey Homes. You aren't passed around from department to department. Instead, at Anstey Homes, you have central points of contact with knowledgeable people who really care about the entire design and build process. My dream home is now becoming a reality. Thank you, Anstey Homes!"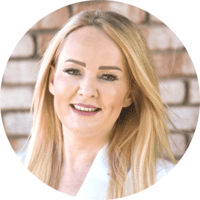 "After many years of working with Anstey Homes and their clients as an independent interior designer what I love is that every home is a unique custom home designed with the utmost consideration of the specific client and their needs. Every project is designed to provide the client with the best outcome for their chosen site. The result of this thoughtful process is a home that is not only aesthetically pleasing it is a home that has taken full advantage of the site, providing cross ventilation, capitalisation of the aspect available, functionality and quality of build."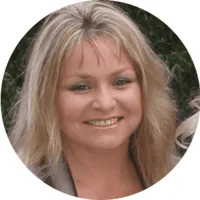 "We are currently living in an Anstey-built home, and thoroughly recommend these homes based on their exceptional attention to detail, quality finishes and design. We are building our next home and had no hesitation in choosing Anstey homes as our builder. We have already begun the consultation and design process and are very impressed with the professionalism, service and knowledge we have already received. The staff are wonderful at communicating and always willing to listen to our ideas. We are very excited about the finished home." 
"A very positive experience building our first home build, Anstey was fabulous every step of the way, and the staff was always helpful.  The Interior designer made it really easy for us to choose tiles, carpet, and colours and we are so happy with the choices the quality is top of the line, the house feels so luxurious and we could not be happier with our home!"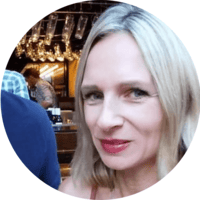 "We first started dealing with Anstey Homes about two years ago looking at off-the-plan designs at Angels Beach in East Ballina. We were very impressed with the location, the size of the development and the clever design of the houses and townhouses. Having sold a big house on two acres we were ready to commit to downsizing in size and in maintenance and embrace the beachside lifestyle and continue our international and domestic travels. Since then we have been continually treated with professionalism, respect and integrity, not to mention flexibility by Phil and his team. Sure there have been some delays with strict Council requirements and registering of the land, but that has also given us the time to change, modify and perfect our own little piece of paradise. Thank you Anstey Homes for helping in making the next stage of our life a reality."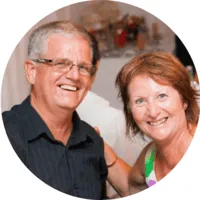 "We would highly recommend Anstey Homes and their talented team who have built two houses for us, one was entered and won the Master Builders Best Home under $600,000. The second house includes a separate two-bedroom granny flat that adjoins the main building by a covered walkway. They are now in the process of finalising plans for a granny flat to the first house they designed and built. Our brief was to design two houses on our block that was prone to both flooding and bushfires, incorporating our beautiful natural bush outlook whilst maintaining the relaxed holiday feeling of a beach shack. Both objectives were achieved on time and within budget. We believe the design team led by Phil are innovative, patient and adaptable. We believe Anstey Homes to be trustworthy and reliable."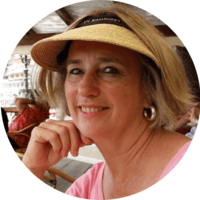 "The most important decision I had to make when building a home was to have a competent, friendly designer and quality builder with whom I could communicate. Phil Anstey met all that I wished and best of all, Anstey Homes did not compromise on building a quality home with their friendly, professional team. I cannot speak more highly of the Anstey Homes team."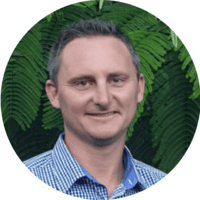 Feeling Inspired By Our Client Testimonials?
Don't wait any longer – contact us today and let's chat about how we can collaborate to design and construct your dream home!