House And Land Packages Reimagined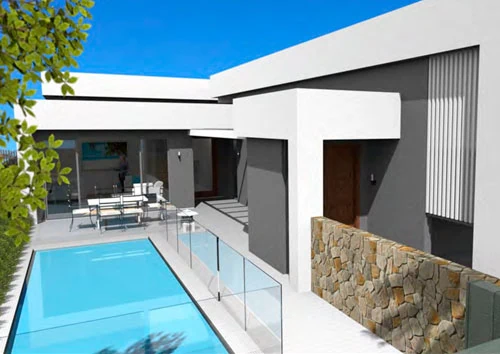 Option 1: New Homes On Selected Lots
Pay On Completion
Anstey Homes provides a selection of designer homes situated on specific sites that will be move-in ready. With this option, there's no need to apply for a construction loan and there are no building progress payments required. The process is simple: it's a real estate contract and you settle when the house is completed. Essentially, you can enjoy a brand new, designer home with zero risk.
Indicative Price: From $1,395,000 (excluding pool)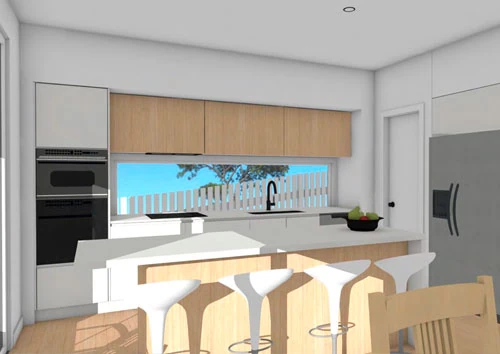 Option 2: House And Land Package
Pay As You Go – Limited Time Offer!
For a strictly limited time, Anstey Homes is passing on, in-full, the savings from our pre-pandemic, off the plan land purchases at Altitude Estate, and the price on those contracts will be at least 50K less than the current resale values. Settle with the developer at those prices. Enter into a building contract with Anstey Homes and make normal progress payments, with further savings because there is no stamp duty payable on the building contract component.
Indicative Price: From $1,190,000 (excluding pool)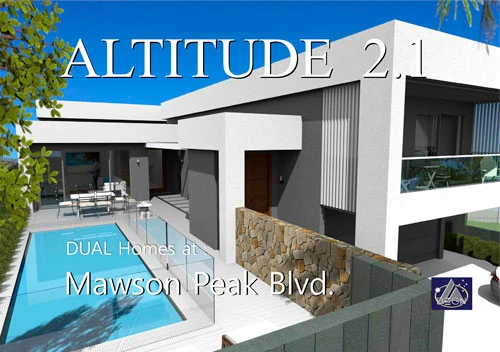 Floor Area: 368 m²
Length: 26.5m
Width: 12.8m
ALTITUDE 2.1 MODERN DUAL
Modern luxury, dual living! A four-bedroom home PLUS a private two-bedroom home with a separate entryway. This unique offering is perfect for multi-generational living or for generating rental income.
PRICE: From $1,680,000 to $1,974,500 including pool, solar power, air-conditioning, landscaping and fences.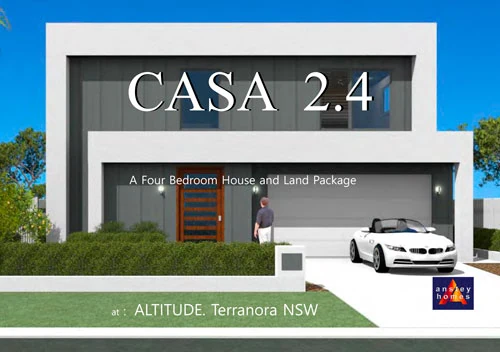 Floor Area: 254 m²
Length: 15.4m
Width: 12.3 m
CASA 2.4
A luxury four-bedroom house comprising quality construction and a simply stunning design. An ultra-modern, affordable home to suit your budget using one of our existing stock designs. A limited-time opportunity on the remaining lots at the Altitude Estate, Terranora, NSW.
PRICE: From $1,330,000 to $1,565,000 including pool, solar power, air-conditioning, landscaping and fences.
Don't Miss out on this strictly limited-time offer!
Want a house and land package in another location in Northern New South Wales or Southeast Queensland? No problem!
Let's chat about where you'd like to live and we'll leverage our specialist network to help you source your ideal block of land, within budget, for your unique house and land package. Click the button below to speak with our friendly team today.**
**The pre-pandemic pricing offer applies only to house and land packages at the Altitude Estate.
Let's meet for an initial consultation so we can get to know each other and determine if you feel there's a fit for working together. During this time we can demonstrate our design flexibility, specialist trade skillset, commitment to quality in construction and client-focused communications.
Let's bring your dream home to life, together…by Design.
Click the button below to get in touch.
We invite all requests for quotations.